The Holland Enterprises, LLC. Scholarship
In 2022, we introduced the Holland Enterprises, LLC. Scholarship to assist our extended family with their college financial obligations. The scholarship awards $10,000 to be split amongst the recipients for each year. 
To qualify, the applicant must be accepted into an accredited two-year or four-year college or be a current undergraduate student enrolled full-time at an accredited two-year or four-year college. They will also need to be sponsored by a current Holland Enterprises, LLC. driver and be a child, stepchild, grand-child, niece or nephew of the driver.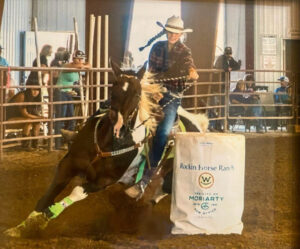 Eastern New Mexico University – Animal and Dairy Science Emphasis on Animal Reproduction
Genevieve is planning on using her degree to further her knowledge of large animals to eventually become a Veterinary Technician. With the knowledge she gains in her studies, she is also hoping to apply that to her barrel racing to advance herself within that aspect of her life also. She credits her grandparents with helping her make the choice for her field as they have always had horses around and in her life. The pandemic took a particularly hard toll on Genevieve since she does not work well without the assistance of a direct teacher. However, she was able, with hard work and dedication, to pull her grades back up and move on. A testament to a true fighter.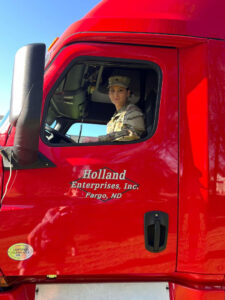 Mid Michigan College – Health Science/Criminal Justice
Having not quite deciding which way to take the degree program, Killeen has decided that which ever way she goes, she wants to give back to her Community. Coming from a Strong Military Background and a strong Healthcare background, it has created a concrete foundation for a future leader.
Pikes Peak Community College – Biological – Chemistry
Savana Is planning on using her degree in a laboratory to research and develop new ways to improve the health and environment of this nation. She credits her mother with always being the rock for her to lean on, always helping with her struggles and listening when things get tough.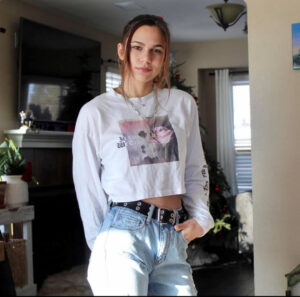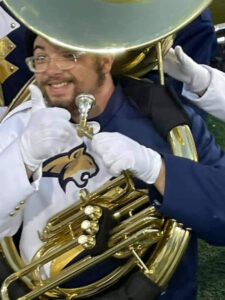 Montana State University – Music Education
Anthony is planning on using his degree to teach the future generations a different outlet for their feelings. He used music throughout his schooling to help with the frustrations and celebrations of his life and wants to be able to teach others to do the same. Anthony credits his high school music teachers for showing him the path to his future.
Southeast Arkansas College – Radiology
Anahi is planning to use her degree to become a traveling radiologist. She is thinking about working with clinics that deal with low-income patients to help them get all the care they need. She credits her mother for helping her make the choice to follow her path into the health care industry and up the steps to radiology.