We realize that experienced truck drivers are in high demand. We are constantly being asked what we offer that other carriers don't.
Equipment is 3 years old or newer
24″ Flat Panel Smart T.V. and SiriusXM Radio in all trucks
All trucks equipped with the Freightliner Optimized Idle for your comfort
11,000 Average monthly miles. Top drivers over 13,000 miles
Refrigerator and Freezer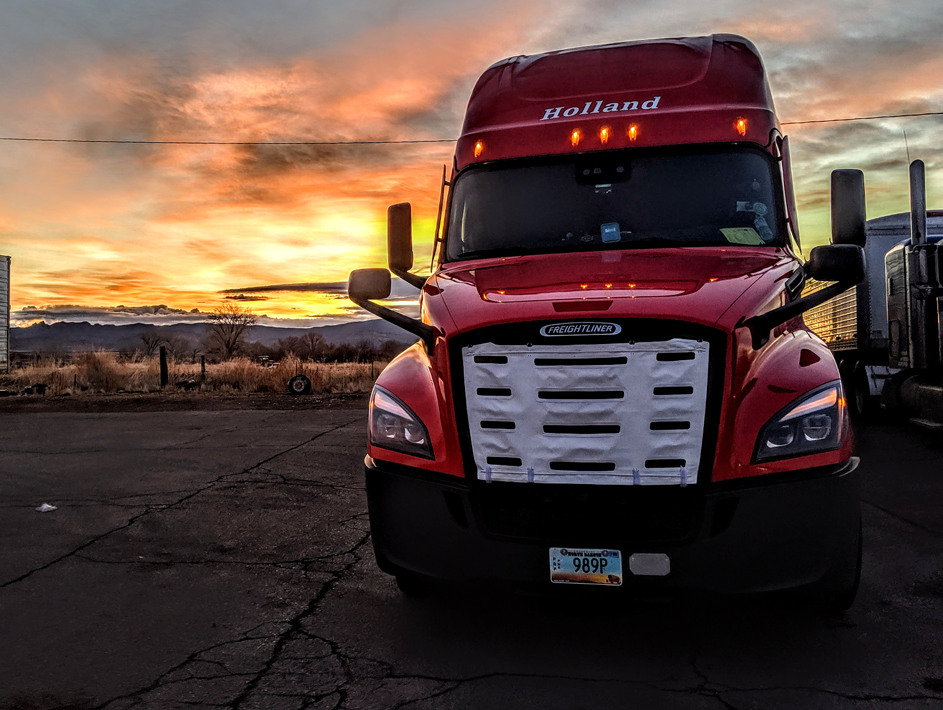 After almost a year with Holland I'm still here. Why you ask well I'll tell you. It's an awesome company to work for. Are they perfect? No but they try so hard to get to that goal but who is perfect? I'm not perfect Holland isn't perfect but I'm still here because they are family to me. Great mile good pay and benefits. The shop and staff are awesome so this is why I'm staying put. Oh and the Chili is so good on a North Dakota winters day.


- Brian S.
Best company I've ever worked for. From the shop, to the owner. They listen to the drivers. Office staff, does their best to accommodate when you need to be home. But it's trucking, things happen. They fully understand, that while we're working away from home. We enjoy, our time home with our loved ones. Miles? All you have to do, is show that you're willing to work. Pay? I'm getting paid more now, than I ever have in my career. Benefits? Haven't had a complaint with them yet. Insurance, covers what I need it to cover. Don't always go by a review on the internet. If you see us, out and about. Ask one us, about the company we call home.


- Krescenta M.
Equipment is awesome. Trucks are new, they have satellite TVs, XM radio…..all the perks that come with the truck are awesome. Mileage is awesome. Family atmosphere


- Jimmy M. • Driver since 2017 • 4 year Safe Driving Award
Holland is the best company that takes great care of their drivers and also take great care of the drivers family too... I know they have helped us a few time in the last 9 years. And I don't even drive for them. So THANK YOU HOLLAND ENTERPRISES! - Melody G. - wife of 10 year driver


- Melody G. • Wife of 10 year driver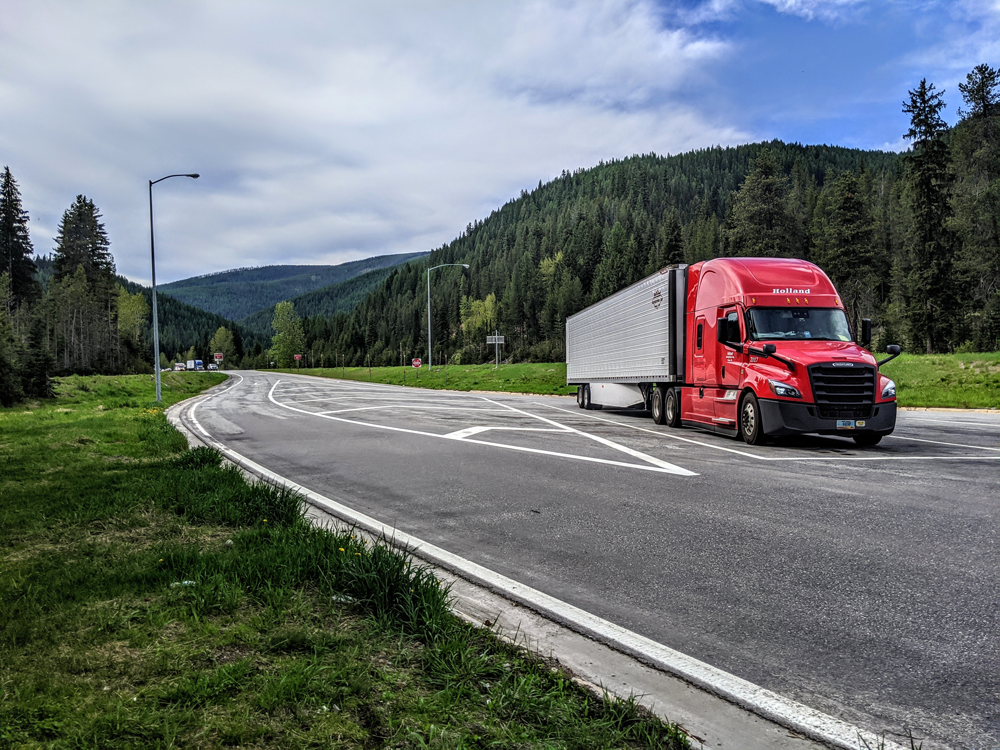 New Freightliner Tractors
Tractors are new Freightliner Cascadia Evolution Condos. All are equipped with Optimized Idle, Omnitracs Mobile Communications, SiriusXM radios, 24″ Smart TVs, Power Inverters, and Fridge / Freezers.
Trailers are new 53' Air Ride Great Dane with Carrier X2500A Advanced Micro Units. All trailers are equipped with StarTraks Mobile Tracking and Monitoring Devices and are all air slide.